Concrete Grinding

Melbourne

Services
You've decided to install or renovate the concrete flooring in your home, commercial or industrial site, to achieve a beautiful new look, and it's now time to decide how to grind, seal and finish your floor. We're here to make the process simple for you.
Concrete grinding is the first step after removing any old flooring before preparing new or old floors for polishing, sealing, epoxy coatings or levelling.  We provide a variety of grinding options to achieve your desired look and functionality. We offer unmatched service for concrete grinding in Melbourne.
Our concrete grinding services
We take pride in being one of the top concrete grinding contractors Melbourne has to offer, specialising in concrete for over 20 years. We work hard to make sure that you get the best floor grinding in Melbourne.
We grind your floors using a variety of grinders with different grinding discs and pads depending on the amount of old material requiring removal and level of smoothness sought. We will ensure your space is clean by using industrial dust extraction systems to minimise dust particles in the air. Methods include: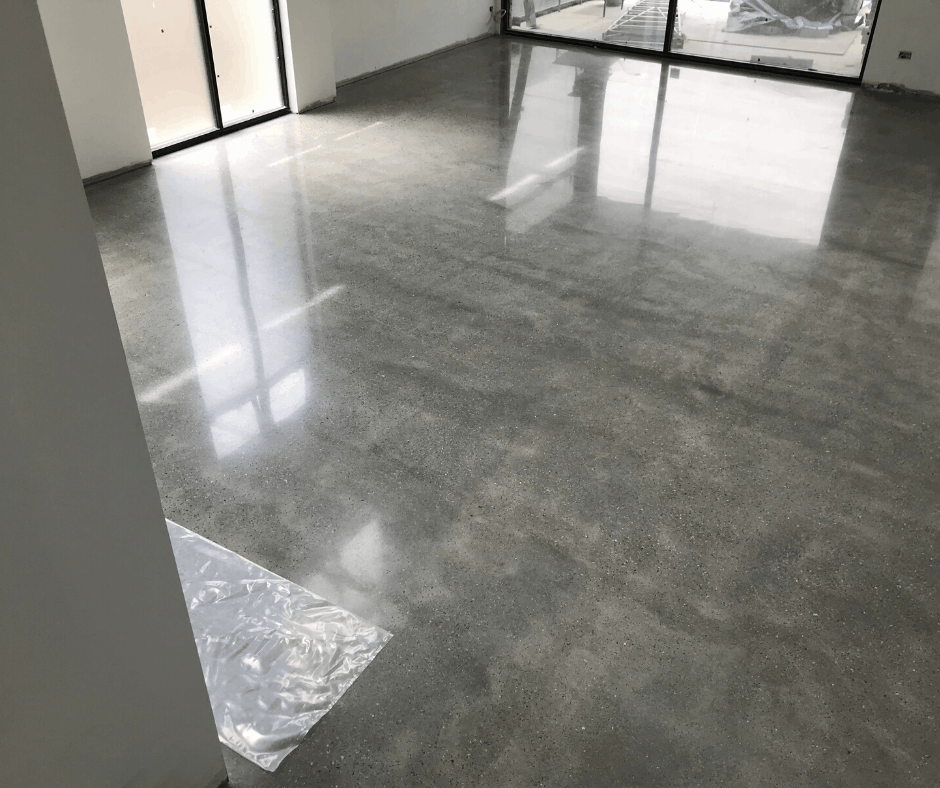 What can you expect when working with a concrete grinding company?
Assessment – We will first assess your existing flooring and recommend where concrete renovations or new flooring is required.
Surface Preparation – This is about removing any excess materials remaining from previous flooring like membranes and adhesives and cleaning your floor.
Concrete Grinding – Floor grinding involves using a range of grinding machines, industrial vacuums, and diamond tooling.
Sealing – We then use materials including densifier, grout and mortars to repair your flooring as required, before sealing it according to your needs, most popular in industrial settings, but also used widely in residential and business locations. 
Polishing – A final step can involve polishing, if you would like a stylish, shiny, exposed concrete look, ideal for homes and commercial settings.
What are the benefits of concrete grinding
There are many great things about concrete grinding:
Removes old floor adhesives and membranes

Creates a level surface, removing tripping hazards

Clears concrete sealers, epoxy and paint coatings 

Prepares your flooring for new coverings such as sealers and epoxy 

Smooths rough or uneven surfaces 

Exposed aggregate in new or old flooring for concrete polishing or sealing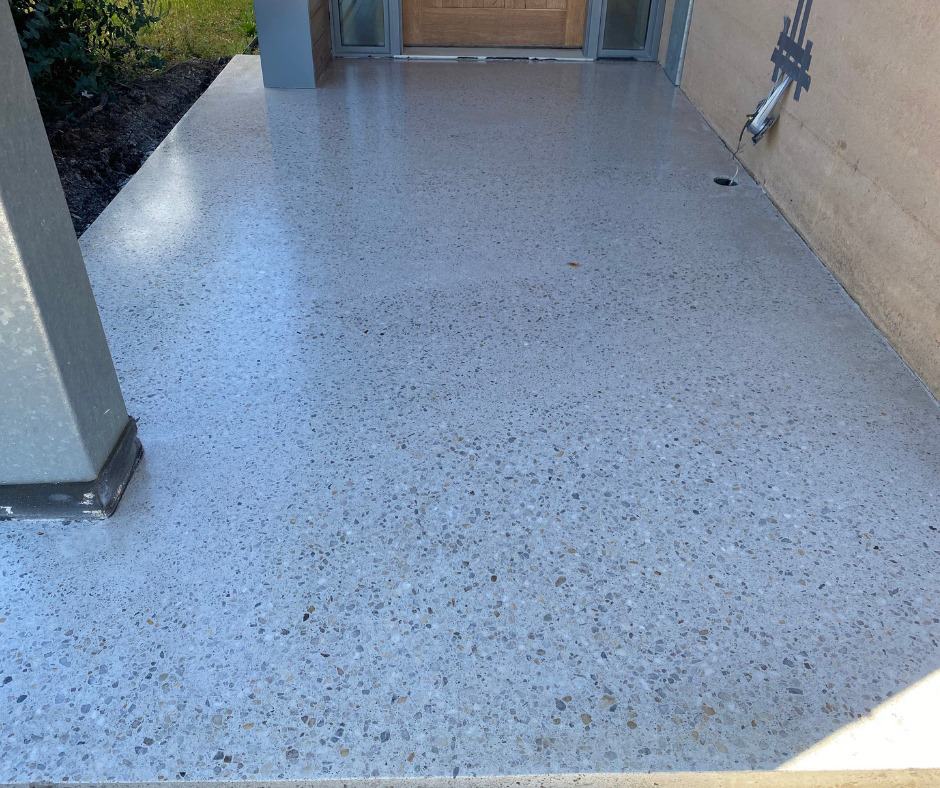 How should you choose concrete grinding services in Melbourne?
In a large city like Melbourne, you'll come across many concrete grinding contractors. 
We provide professional concrete grinding and polishing services in Melbourne. We are proud of the fantastic reviews we've received over the past 20+ years in the concrete industry. We complete very high-quality work and don't cut corners. 
The Concrete Floor Renovations team are highly skilled, and love transforming even the oldest, most damaged floors into beautiful brand new looking flooring you can feel proud of. By hiring us, you will receive beautiful concrete floors that are long-lasting and cost-effective.
Is floor grinding expensive?
No. The price will depend on the size of your floorspace, the condition of your floor, the process being applied and the finish you are after but it is a cost-effective process.
How long does it take to grind a concrete floor?
This will depend on the size of your floor, the condition of your floor and the finish you are after.