Concrete Flooring for Warehouses Melbourne
Services
Are you building or renovating a warehouse in Melbourne? While there are a lot of options to weigh up when it comes to flooring, you can't beat concrete for industrial settings. If your existing concrete flooring is damaged, you need a new slab poured or you'd like to replace your current floor covering, we're happy to guide you through the build or renovation process and show you how versatile and practical concrete is.
Best Flooring for Warehouses
Warehouse floors need to work as hard as you do. That's why concrete flooring is so ideal for busy industrial sites. Not only is it durable, long lasting and very cost efficient. Concrete flooring offers a wide range of benefits, making it ideal for warehouses, including:  
Durable 

Easy to clean 

Slip-resistant

Waterproof
Affordable
Impermeable to chemicals
Work, health & safety compliant 
Modern look and feel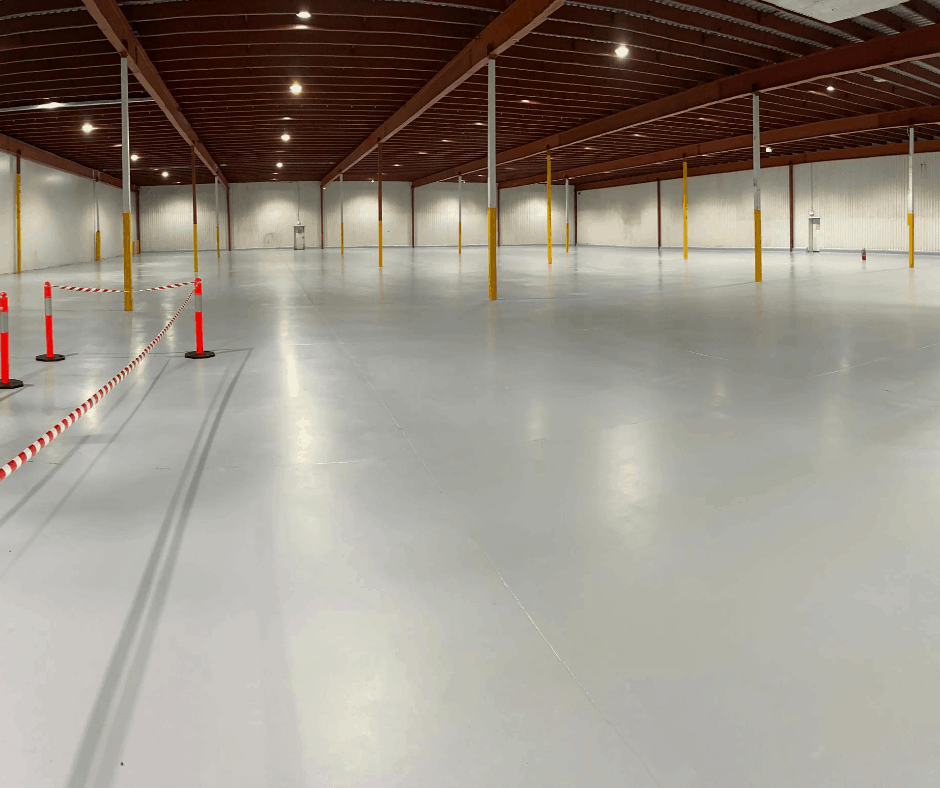 Flooring Solutions for Warehouses
Will your Floors be Wet?
Are Outdoor Areas Used?
Budget
Look and Feel
Industrial flooring FAQ's
Are you considering renovating or installing a new concrete floor for your warehouse? Here are some FAQs to consider: 
How long does concrete flooring take to install?
We will need to factor in the size of your floor, any required remedial work and finishes you require. We recommend allowing 1 to 2 weeks for the job, but it may be finished in a couple of days.
Is concrete flooring expensive?
No, concrete flooring is incredibly cost-effective for warehouses. It will last for many years, with very little maintenance. You can opt for a simple grind and seal finish or other coatings and finishes depending on your needs.
Is coloured concrete available?
There are a range of style options to match your aesthetic needs. Coloured aggregate or flakes can be embedded in your flooring, or you can choose from various epoxy coating colours to add excitement and interest to your warehouse flooring.
We Look Forward to Meeting You
Here at Concrete Floor Renovations, we have over 20 years' experience in the concrete flooring industry. We're proud of the high-quality work we complete and the fantastic reviews we have received and we look forward to helping you with all your concreting floor needs.