Floor Levelling

Melbourne

Services
Are you renovating or building and need to address uneven concrete floors? Have you considered floor levelling in Melbourne? It's a great way of repairing your new or old floor, providing a smooth, level, even floor in readiness for the laying of new floor coverings or to seal or paint.
What are the benefits of levelling a concrete floor?
Whether you have freshly poured a new floor, or want to repair existing concrete in your residential or commercial location, floor leveling allows you to create the right surface for your needs – either for a concrete look, or as a base for other finishes.
How is a concrete floor levelled?
We use a variety of floor levelling compounds and repair mortar products to repair concrete surfaces that have deteriorated over time due to high use, wear and tear and environmental exposure.
At Concrete Floor Renovations, we use both laser levels and digital straightedges during preparation of your floor prior to levelling to ensure when levelling compound is applied we achieve the finish you need within the required tolerances for new flooring.
Contact us to find out more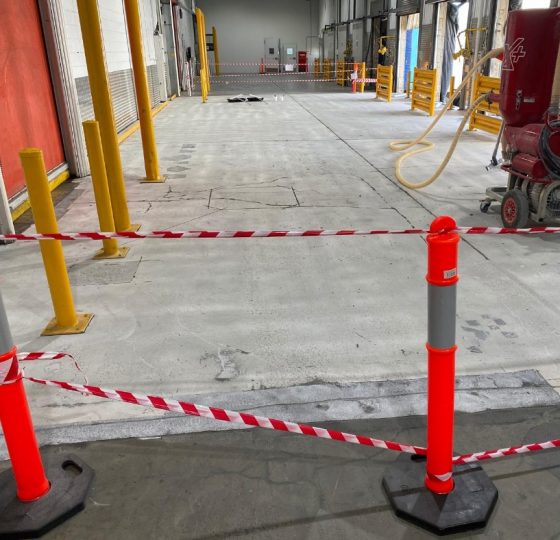 Does a new floor need to be levelled?
Yes. Many new concrete floors need levelling especially if they are uneven or have been poorly finished.
Why do old floors need levelling?
Over time concrete can become damaged due to movement of concrete substrate and other factors such as excessive wear and tear and environmental exposure etc. Concrete cancer and concrete spalling can also develop leaving divots, holes and other imperfections. Floor levelling improves a floor's appearance and creates an even surface to walk on.
How much does floor levelling cost in Melbourne?
As a guide, floor levelling generally costs between $50 and $80 per square metre, however it is important to request a quote for an accurate price due to the amount of material needed to repair your floor, unevenness of your floor, layout of your floor area, preparation works required, site access and current condition of the slab etc.
What compounds are used to level floors?
Three types of compounds are used to level floors:
Feather edge compounds thinly skimmed on the concrete surface to correct small imperfections.

Self-levelling compounds that can be applied at various depths to level an entire floor area to create a smooth, even and level finish.

Non-slump compounds with more body for large repairs, creating falls toward floor waste, ramps up to a higher floor level, filling uneven areas and repairing holes, cracks and defects.
Can floor levelling compounds be polished?
Yes. Only specific levelling compounds can be polished. If you would like to finish and polish your concrete floors, we can advise on the best approach. We are one of Melbourne's leading concrete floor polishing companies.
What is concrete self-levelling?
Self-levelling concrete is a polymer-modified cement.
This form of modified concrete is smooth, with high fluidity allowing ease of placement, trowelling, feathering and finish, making it suitable as a base for tiles, carpet, vinyl, parquetry, timber flooring or as a stylish floor in its own right.
Grinding is required ahead of concrete self-levelling if you have previously had paint, epoxy, waterproofing, magnesite, vinyl, lino, tiles or glued carpet floors.
Contact us to discuss the level of grinding and preparation required ahead of self-levelling
Can a sloping concrete floor be levelled?
Yes. We work with a variety of tools and compounds to accommodate sloping floors.
Can you level concrete yourself?
We highly recommend hiring a professional floor levelling company to renovate flooring in residential, commercial and industrial settings. While it is possible to rent tools and purchase compounds to level your own floors, we are able to complete jobs efficiently and of a high standard, saving you time and removing stress.
Is concrete levelling in Melbourne straightforward?
Yes. concrete floor levelling Melbourne is straightforward. We can level concrete floors of a wide variety of sizes and conditions in residential, commercial and industrial settings.
Can exterior floors be levelled?
Yes. We can level a new floor or assess the amount of damage to an older floor and advise on how to repair it.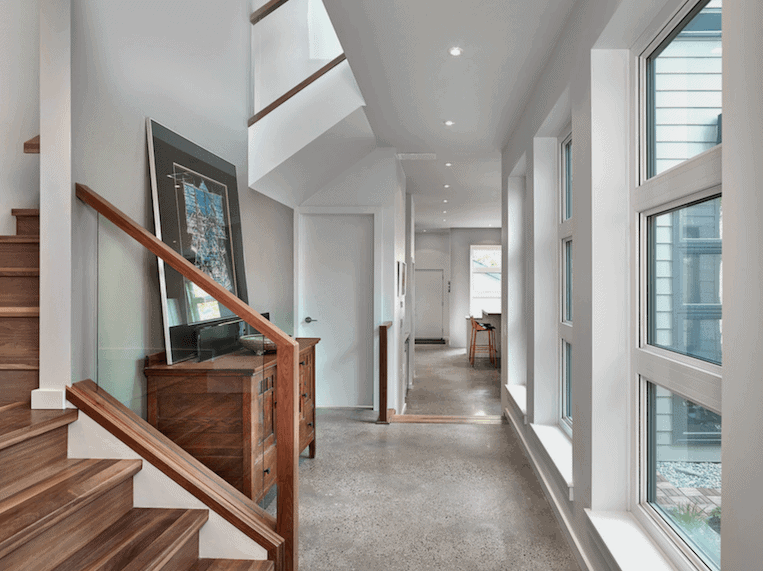 Why choose

Concrete Floor Renovations?
We are among the best concrete floor leveling contractors Melbourne has to offer.
Founded in 2003 by Owner/Director Dominic Kinsella, we've been involved in the construction industry for over 20 years, specialising in concrete flooring. Concrete Floor Renovations is the leading floor leveling company in Melbourne. Our team is highly skilled in all aspects of concrete floor work, specialising in providing solutions for polished concrete, concrete sealing, epoxy flooring, concrete grinding as well as floor levelling.