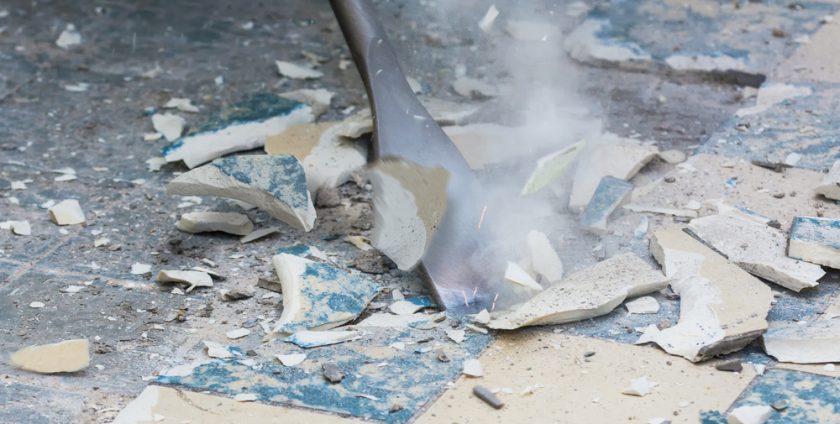 Advantages of Concrete Floors Instead of Tiles
Polished concrete floors have long been considered utilitarian or only suitable for industrial use. However, this style of flooring has come a long way, and customers aren't limited by grey and neutral tones anymore. As one of the biggest emerging trends in interior design, colours, decorative textures and finishes have transformed polished concrete floors from dark and minimal to a versatile and elegant design choice.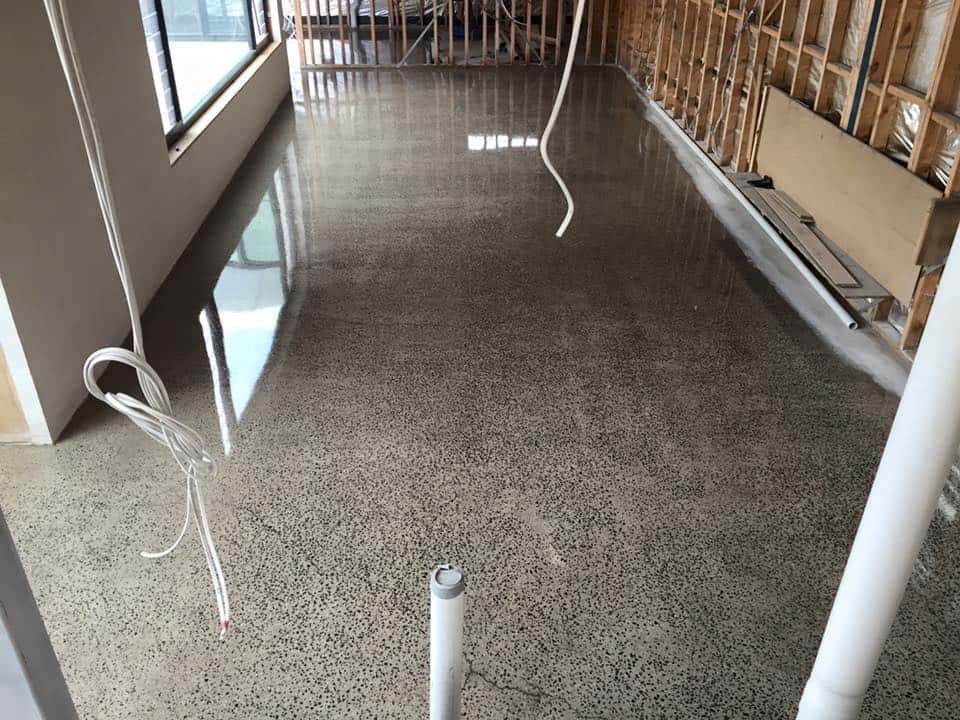 Advantages of Concrete Floors
When considering what flooring option is best, it's essential to keep in mind what flooring material is best suited for your space. We've compiled a list of the seven key benefits that set concrete floors apart to help you make your decision.
Cost Effective
One of the significant benefits of concrete flooring is its affordability, and concrete floors can be designed for any budget. From large warehouses to gym studios or smaller bathroom floors, the cost of concrete is usually less than most flooring depending on your desired finish (e.g grind and seal or mechanical polish). If you're just revamping the concrete of an existing slab, the cost may even be less.
Durable
The durability of concrete flooring makes it suitable for almost every space. Concrete is an extremely resilient material built to withstand fire, stains, water, and general day-to-day use. You won't have to worry about your pet, furniture legs or heels scratching or damaging the surface.
Low Maintenance
Cleaning floors is often the least favourite chore. Gone are the days of mopping once a week and spending extra money or stain removing products that barely work. Concrete floors are stain-resistant, so a quick sweep with a broom or microfibre cloth will do for daily cleaning, and when you get the time, a decent mop with a neutral cleaning agent will do the trick.
Hypoallergenic
Polished concrete floors reduce allergen levels because they don't trap allergens, dust mites, mould, mildew, bacteria or moisture that get brought from our shoes or the wind. Because of this factor, they can be a fantastic alternative if your home has any allergy, hay fever or asthma sufferers.
Heated Floors
It's a misconception that concrete floors are cold. Due to their natural thermal qualities, concrete floors absorb heat through the ground and internal air temperatures. This means your floor will remain warm in winter and cool in the summer. Additionally, due to the high thermal mass properties of concrete, it's naturally energy-efficient, which reduces your heating and cooling use, ultimately saving you money on your bills.
Customisation
Concrete floors have range of creative options. We can do a variety of colours and decorative finishes offering you different stylistic choices for your home or business. While the most popular colour choices tend to be neutrals and greys, our epoxy flooring colours can be mixed to match any decor and applied with different stains, polishes, or textures.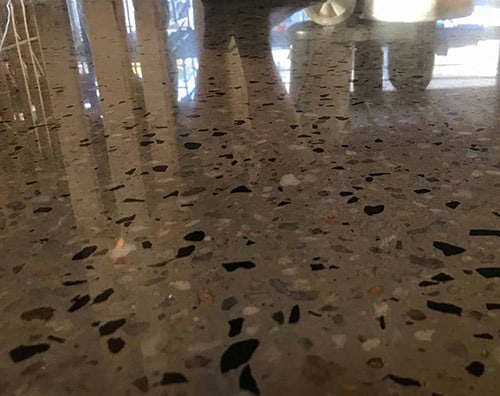 Environment Friendly
Polished concrete is a fantastic eco-friendly and sustainable option. We can use recycled materials to manufacture concrete, which decreases your environmental footprint. It saves on natural resources and pollution costs that come hand in hand with other flooring options.
Concrete Vs Tile Flooring
Tiles have a timeless look and feel about them, and while they're an excellent choice for flooring, they have some disadvantages compared to polished concrete floors. One of the main differences between tiles and concrete is durability. Tile durability depends on the quality and choice of material, whereas concrete flooring will always have the same level of durability no matter what you pay.
Once your concrete floor is laid, you won't have to worry about it. Concrete floors will not crack under the pressure of heavy impact, unlike tiles which can easily crack and chip. Tiles are prone to scratches or cracks with severe impact and might require replacing, which in some cases, may be expensive.
Another disadvantage of tiles is the effort required to maintain the grout and keep it free of mould, dirt and stains, which can noticeably build up over time. Tiles may not be the best choice if you're laying tile in a high traffic area as grime would build up quickly.
Is Concrete Floor Cheaper Than TIle?
There are so many factors you should consider when choosing the right flooring option for you. If cost is a major factor influencing your decision, the cost of polished concrete floors vs tiles isn't comparable. Concrete generally stays the same per m2, while the cost of tiles is dictated by quality, durability and personal choice.
Replacing Tiles with Polished Concrete
Here at Concrete Floor Renovations we can remove your old existing tiles and transform the concrete underneath into a stylish and functional floor that will last you for years to come. Our flooring removal experts will get rid of and suppose of the old flooring and finish by grinding and sealing your concrete.
If you're looking for more information about the different types of concrete floor options, get in touch with our friendly team, who can discuss it further with you.