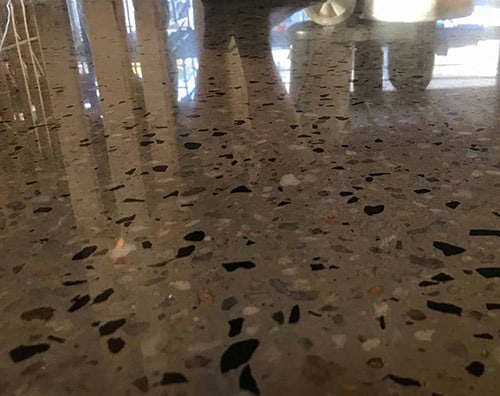 10 Places Where Polished Concrete Can Be Used
There are three main factors that place polished concrete floors above the rest: Versatile, stylish and durable. We could name countless places where polished concrete can be used, but we've refined it down to 10.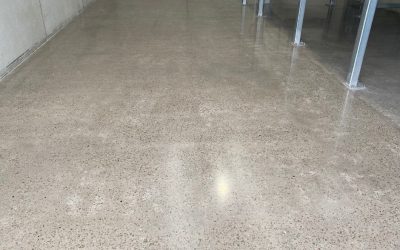 Commercial Polished Concrete
Commercial spaces need a floor that functions under a variety of different conditions. From small office spaces and retail fronts to warehouses and factories, polished concrete flooring is suitable for any type of space. Here are our top picks for polished concrete floors in commercial spaces.
1. Commercial Office Spaces
Your office space is an extension of your brand. It's where your staff spend most of their days, and having a clean space will help inspire them to do their best work. Many offices don't have the luxury of flooding with natural light, and the massive benefit of a concrete floor is that it helps brighten dark spaces by naturally reflecting light.
2. Cafes and Restaurants
Heavy foot traffic, drinks spilling, and food falling on the floor equals hazardous floors. If you own a cafe or restaurant, these factors are an everyday reality you can't escape. But, you can mitigate the hazards by installing a non-slip and durable concrete floor.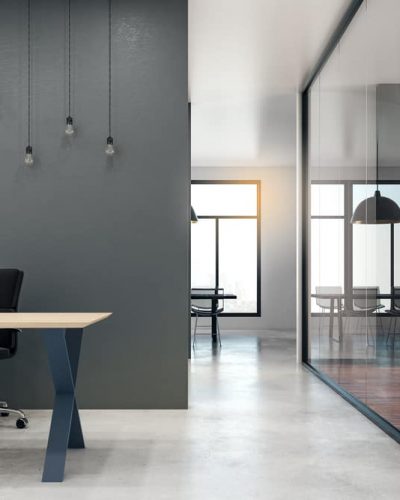 3. Gyms and Exercise Studios
A gym needs a high-performing floor to match the athletic performance of its clientele. What's more, gyms and exercise studios need a floor that's easy to clean and one that will withstand high impact and the weight of exercise machines. A polished concrete floor possesses these qualities and more and can be customised to suit your gym, yoga or pilates studio aesthetic.
4. Car Parks
Building a car park requires a lot of engineering and planning. Remaining durable day in and day out, while incredibly heavy vehicles drive across it, is essential to its function. A concrete floor in your car park guarantees its safety and durability against engine vibrations, oils and spills while remaining inherently fire resistant.
5. Wineries and Breweries
The process of making wine, beer or spirits is messy and labour intensive. Liquids are constantly spilling on the floor, making it a high-risk area full of constant movement from people and machines. A winery and brewery floor must be slip-resistant, and the same floor must be easy to clean to adhere to strict hygiene requirements. A high-pressure hose is the best way to clean a concrete floor in a winery or brewery. It'll easily wash away sulphates and sanitising agents, giving you a clean and safe workspace.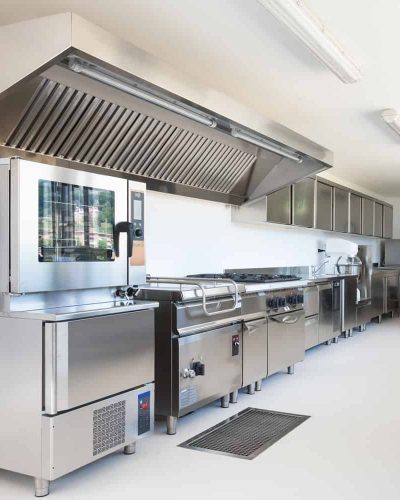 6. Warehouses and Industrial Factories
In warehouses and industrial factories, a quality concrete slab and flooring are critical to the effective functioning of the operations. A durable floor will sustain the weight of heavy equipment and be abrasion resistant against moving vehicles, which means you won't get tire marks across the floor. A skilled concrete floor specialist can also balance surface texture with cleanability, allowing you to customise your floor to your business requirements.
7. Commercial Kitchen flooring
A commercial kitchen is often the heart of a restaurant and sees plenty of traffic from breakfast, lunch, dinner. Maintaining your commercial kitchen floor can become quite a bit of work, and the best way to alleviate the pressure of constantly cleaning it is to install a polished concrete kitchen floor that's durable and easy to clean.
The Best Use of Polished Concrete Floors In Homes
We all need a comforting space to hang our hats at the end of each day. A place to raise a family, a place to entertain and a place to chill out. Everyone's home is different, with different design touches that make it feel personal. Your flooring is important when designing a home because it sees the most wear and tear. You shouldn't have to worry about floorboards chipping or red wine spilling on the carpet, especially in high-risk areas. Instead, install a concrete floor and work with a skilled specialist who can help customise it to suit the interior design of your home.
Few flooring materials are better suited to modern home decor than a polished concrete floor. Here are our recommendations for the best use of polished concrete floors in homes.
8. Polished Concrete in Garages
Most people don't give any thought to their garage floor. Improve the functionality of your garage by installing a polished concrete floor. This will mean your garage can be used for many purposes, including car storage, work room, studio or a general storage area. As an inexpensive material, polished concrete flooring is perfect for areas that receive high traffic like your garage but still allows you to remain on budget.
9. Bathroom Flooring
Two factors make a polished concrete floor a fantastic choice for bathroom flooring: it's easy to clean, and it can't be damaged by water. Water damage of polished concrete flooring is hard to come by, so you won't have to worry about wet feet, damp towels or spills from the sink or bath.
10. Outdoor Entertaining Areas
When choosing an effective outdoor flooring material, you want to find something that is both practical and aesthetically appealing. In recent years, polished concrete floor has become a great option for outdoor entertaining areas because it has the perfect combination: low maintenance yet highly durable and stylish. Polished concrete also adds a modern feel with its simple and sophisticated design that can complement any outdoor landscape.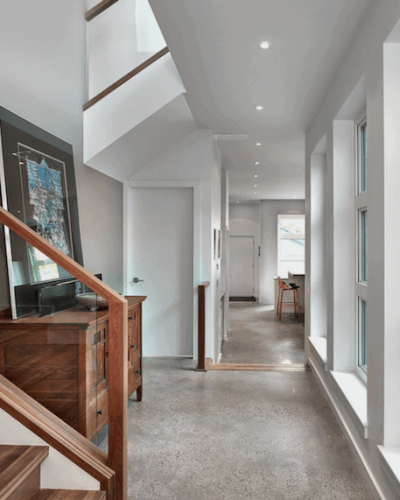 Melbourne's Concrete Floor Specialists
Now that you've seen the wide variety of options and top 10 Places Where Polished Concrete Can Be Used it's time to give us a call. Get started today with renovating your commercial or residential space with a stylish yet functional concrete floor.
At Concrete Floor Renovations we specialise in Polished concrete flooring, epoxy floors, and commercial concrete flooring for any space. Get in touch or give us a call to learn more!