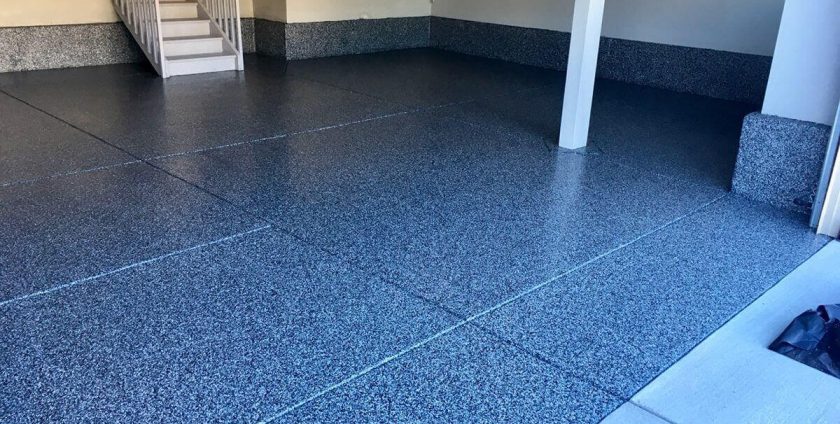 Why Epoxy is the Best Garage Floor Coating
Did you know your garage floor can be resurfaced in a range of colours? 
That's right. A great way of brightening up your garage floor and introducing colour, plus a range of other benefits is via epoxy flooring. 
Epoxy flooring is a durable and economical flooring option that is both aesthetically pleasing and long-lasting. 
Epoxy Garage Floor Melbourne
Garage epoxy 
Epoxy is a wonderful garage floor coating because it's perfect for high traffic areas. That's why you'll often see it in commercial settings, like car parks, shopping centres and car showrooms.  
Your epoxy garage floor can take on any look you like, transforming plain concrete into a floor that is both functional and beautiful. There are plenty of colour options and stylish finishes. Epoxy is also available in a clear finish, bringing out the unique character of your concrete flooring underneath. 
What is epoxy? 
Epoxy flooring features a mix of polymer resins and hardeners that chemically bond together to create a rigid floor coating. It has a smooth and shiny finish, making clear epoxy garage floors look similar to polished concrete garage floors. 
Epoxy garage floor colours 
A huge range of epoxy colours are available, from reds and blues, greens, and yellows, right through to browns and greys. Custom colours are available too. 
Solid light colours provide a brighter airier environment than dark colours, but wheel marks and dirt may show up more easily on lighter colours, although epoxy is also easy to clean. 
You can also choose to bring out the natural character of the concrete with a clear finish or incorporate flake to give a textured look. Metallic finishes are also available.
Epoxy Garage Floor Cost
The cost of your epoxy garage floor will depend on the condition of your existing floor, and whether any repairs or resurfacing is needed before applying the epoxy finish. 
Double garage floors, here at Concrete Floor Renovations start at $1500, including diamond grinding and epoxy. 
What are the benefits of epoxy garage floors?
Transforming untreated concrete floors that can be dull or porous allows you to create a stylish look you can feel proud of. Not only do they look good as they come in a range of colours and style options, but epoxy garage floors provide a large range of benefits. 
Epoxy floors are incredibly durable, easy to clean, waterproof and cost-effective too. 
Epoxy is great for garages because it's non-slip and low maintenance. It lasts for decades!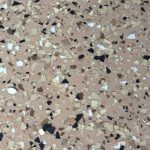 Replacing an Epoxy Floor
If you've noticed it's time to fix or renovate an existing concrete or epoxy floor, or you're simply ready for a new look, garage floor resurfacing with epoxy is a simple process. 
You can repair any areas of your floor or resurface the entire floor with epoxy. 
This involves removing any existing epoxy, repairing the floor underneath if required, and resealing with epoxy.
Why Concrete Floor Renovations? 
Concrete Floor Renovations is a garage floor epoxy company, specialising in a range of concrete flooring services, from renovating an existing concrete floor, by grinding and resurfacing, right through to pouring new floors.
We've received fantastic reviews since our business began in 2003, something we attribute to not cutting corners and completing very high-quality work. 
We look forward to hearing more about your garage floor project. 
We're happy to answer any questions you have about epoxy, or we can provide a quote. Contact us today.