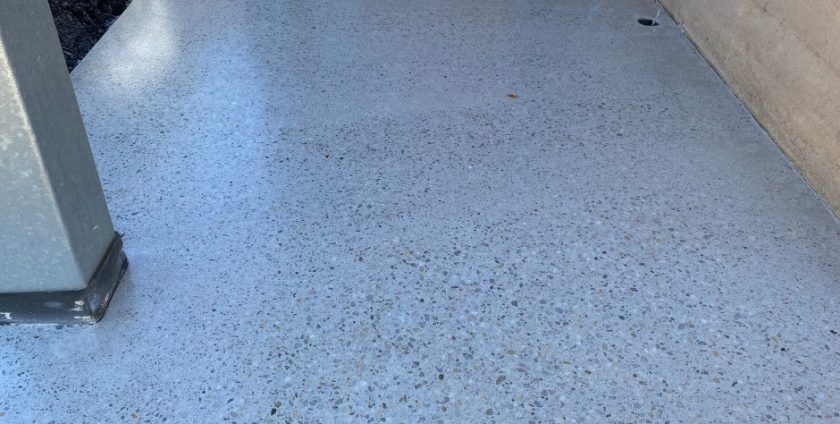 Choosing the Right Finish for your Polished Concrete Floors
If polished concrete has captured your attention, and you find yourself asking what is the right finish for your polished concrete? You may notice there are loads of options to choose from to achieve the look you're after. Whether you're researching concrete flooring options for your home or commercial property, it's worth taking some time to explore the range of finishing options.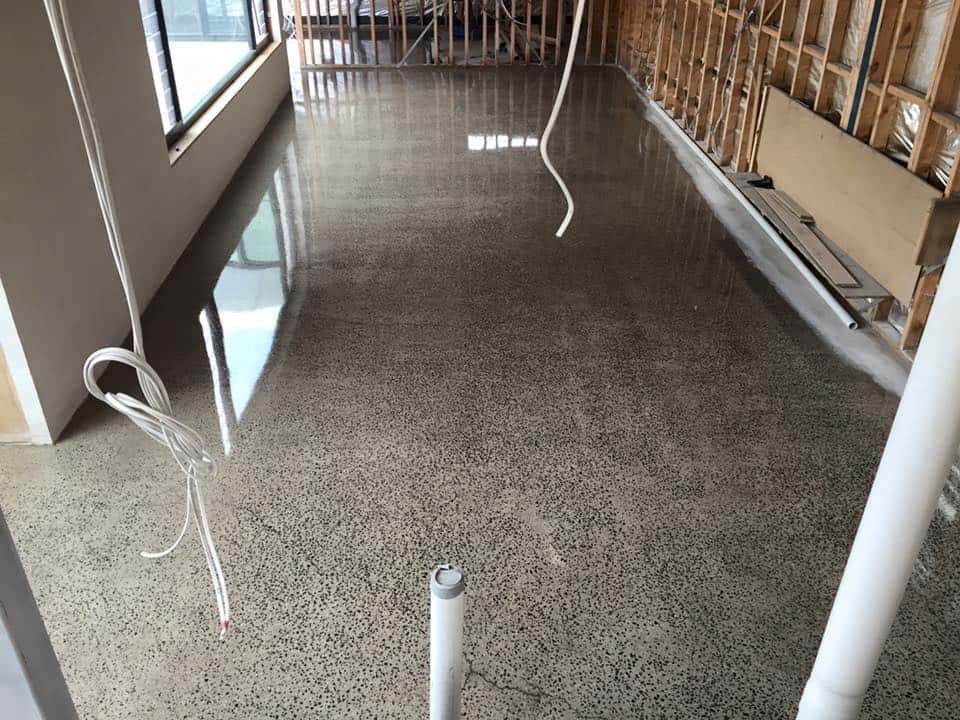 Types of polished concrete finishes
Epoxy flooring features a mix of polymer resins and hardeners that chemically bond together to create a rigid floor coating. With a smooth and shiny finish, clear epoxy looks similar to polished concrete. Epoxy is also available in a range of colours making it very versatile.
Grind and seal:
This involves using a diamond grinder on the concrete's surface, followed by applying a topical sealer over the surface in a matt, satin or gloss finish. It is a more economical option because it embraces the natural features of the concrete, while being sustainable, easy to manage and cost-effective.
Mechanically polished:
This type of concrete features a more involved process beginning with grinding, grouting and repairing your concrete floor. The second step involves using a densifying compound to harden the surface. The surface is then polished with diamond impregnated resin pads to the desired gloss level.
Styles of polished concrete floor finishes
Does concrete flooring make you think of the typical boring grey concrete look? Well yes, polished concrete is certainly available in many shades of grey. However, it is more versatile than that.
Concrete is available in a range of colours, allowing you to choose flooring to match your business brand or home décor. Looking for a grey concrete look, with coloured accents? This is also possible by including coloured flecks in the concrete mix. Then it's time to consider the finish.
Deciding on the right gloss level for your polished floors
Where did you first come across concrete flooring? Were you attracted to a matte or semi-gloss industrial look, popular in warehouses and cafes or a high-end glossy look, seen in luxury home and design magazines?
Matte and semi-gloss finishes are easier to keep clean than high gloss, as they are less reflective. While high-gloss floors do require regular cleaning, they create a bright space and more premium look.
Aggregate exposure
It's important to think about how much aggregate you'd like to see in your concrete flooring. This is the stone within the concrete mix.
Nil exposure finish – If you'd rather no stones were showing on the surface of the concrete, your floors can be very lightly grinded to achieve a nil exposure finish.
Minimal exposure finish – For a speckled look, showing small amounts of stone,
minimal exposure finish is a great option.
Full exposure finish – For a look with more texture, bringing out the natural stone within your concrete flooring, full exposure is worth considering. It involves heavily grinding down the surface of your flooring to show the beautiful natural texture below.
How long do polished concrete floors last?
One of the standout benefits of concrete flooring is its durability. Polished concrete is built to last! You can expect your concrete floors to last for at least 20 years, with only minimal cleaning required to keep them shining.
Which finish is best for commercial offices?
When deciding on how to finish concrete flooring for a commercial office, you'll need to consider the look and feel you'd like for the space. Think about the amount of foot traffic too. If you're after a high-end look, consider mechanically polished concrete with a high-gloss finish. However, if an industrial look matches your brand, and there is high foot traffic, a matte look may be more appropriate.
Best concrete finish for cafes & restaurants
As with commercial office spaces, cafes & restaurants differ according to clientele, brand and location. However, while a high-gloss look may appeal, it will be harder to clean up spills. A matte or semi-gloss finish will be easier to keep clean.
Concrete finish for warehouses
Warehouses are about functionality, and heavy equipment is often present. Concrete is ideal as it is so durable and easy to keep clean, but a minimal exposure finish with a matte finish would be more appropriate than a high gloss look for this space.